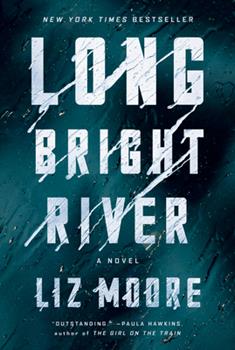 by Liz Moore, 2020
Page-turner! So readable! Enthralling characters: 2 sisters; one a cop with a 4-year old son, the other a heroin addict. Set in Philadelphia. The sisters' mother was a heroin addict, too, and died of an overdose. The mystery: Who is murdering young heroin addicts? Micky (the cop sister) hasn't seen Kacey (the heroin addict) in a month and is deathly afraid she is a victim of murder.
There are four male cops that add to the mystery. One is a former boyfriend and the father of Micky's 4-year old son (by her sister, Kacey!) One is Micky's former partner, Truman, who seems like a truly good guy, but is he? (Yes, it turns out, he is, thank God!) One is a sergeant and you just don't know if he's good or bad. The last one, and the one who ends up the murderer, is a rookie cop who was Micky's partner for a very short time.
The characters, the setting, the mystery, the writing – all very good. Not too dark as it could have been. Ends very hopeful, too. Also provides what I hope is true info about babies born addicted–that they are not permanently damaged, but they have a rough start, for sure.
I like the way she writes dialogue: there are no quotation marks:
–All right, Truman, I say. All right, you're smarter than I am. I get it.

Then Truman turns serious.

–Have you reported her missing yet? says Truman.

–No, I say.

–Why not?

from page 128